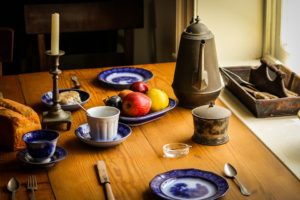 THE BEST WAYS TO SHARE SOME GOOD QUALITY FAMILY BONDING TIME, WITHOUT GOING OVER BUDGET
Family bonding is something of a unique thing these days. Bonding these days usually consists of looking down at the phone 90% of the time. If someone wants to talk, they send a text. I am sorry, this is not bonding with the family. Bonding with the family consists of actually doing quality things with your loved ones.
Still confused?
Thought some of you would be. Here is some fresh ideas and tips on how to spend some quality bonding time with your family, without breaking the bank. So, put down the phones. Turn off all notifications, including texting and open up your mind.
1) Let's do some cooking! It;s not that unusual. This is a great way to keep the kids occupied. It's a great way to encourage some real conversation. It's also a good way to get those great family secret recipes. I mean, you are going to get them anyway. Why not learn them now. This also builds love and shared emotions. Family cooking is a good way to get to know your loved ones a little bit more.
2) Maybe create your own family scrapbook day. What else are you going to do with all those memories? It's a good way to walk down memory lane. You can look through the old pictures, rekindle some of those old memories you forgot about. Put them all in a scrapbook, as you go along. This way you can keep them for years to come. When it's some rainy or snowy night out, you can pull them out. This is also a great way for your kids to learn about their past and where they came from. If your kids don't know where they came from, things like their past, how can they move on to their future properly?
3) Take some time and walk along a countryside path. I say this, if there's one around you. Taking a quiet walk down any quiet path, with your family at your side, it's a great way to bond. You can talk about old times. You can smile at the funny little mishaps your older sister has. It's all good. It's all in fun. Just remember to do this on a sunny day. Doing it on rainy day, it can really do a number on your mood.
4) Take a trip to the movies. Now, movie prices might have gone up since you were a child, but the kids prices should be good. Pick a movie that the whole family want to see and go for it! If you have to, pick two movies. This way the family can split up and still get the same enjoyment.
5) Like idea number 4? Well, here's an even better solution, especially for those who don't like to go out. Pick a few movies and rent them. Even better, go to Netflix and watch them. I am sure many of you can pull up Netflix on your PC or your t.v.
You can binge on movies for most of the night. Just get the popcorn going. Get some sodas. You are good to go!