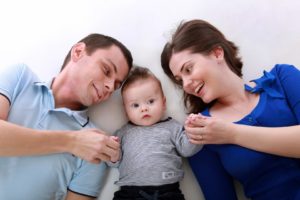 There are some very easy tricks and techniques that you can use to keep your home and family safe. Having a good home security system is important, and having an alarm system is important, but there are many options for good, strong security systems. Here are just a few important things to consider about keeping your family safe.
1. Keep your doors locked at all times.
Many times, a simple door lock is a deterrent. Thieves who aren't intent on doing a lot of hard work will sometimes check the doors to residences. If your door is locked, they'll simply move on to the next residence, looking for a door that's unlocked. Try and teach your children to lock the door, and if you and your children have separate schedules, make sure they have copies of the house key as well.
In addition to making sure the doors are locked, make sure there's no easy access through the windows. This could mean locking your windows if you're by the first floor or a fire escape, or just reinforcing your windows so nobody can get in or out.
2. Invest in home security signs and alarms.
Many people have found that simply having a sign and warning about home security is enough to deter thieves. Others have found that the process needs to be more stringent. Investing in a home security alarm is really important, and a great deterrence. If anything does go wrong, the company is notified and can notify you as quickly as possible.
3. Consider getting a dog.
Consider getting a dog as a family pet. Dogs are a great deterrence to thieves and would be robbers. If you do choose to get a dog, make sure that you put up signs and warnings that you have a dog.
Studies have shown having a sign warning you have a dog is almost as effective as having the animal. The dog doesn't have to be a guard dog, almost any dog is a deterrent. Make sure to get a dog who is good with kids if you have kids.
4. Teach your children about "stranger danger."
It's highly unlikely someone will walk in your home and kidnap your child. Often, your home is a safe place. Make sure, however, that your child knows which people are your friends.
Make sure that your child knows that they can come to you if they have any questions. Make sure to tell your children that if they see anyone entering or exciting the house that they don't recognize to tell you immediately. Keeping your family safe is important, and educating your children on how to stay safe is also important.
5. Don't live in fear.
Although our world can be dangerous at times, it is important to remain calm. It is important to follow basic safety techniques and procedures. Doing these will ensure you and your children are as safe as you can be.
Conclusion
There are some very easy tricks that you can do to keep yourself and your family safe. If you follow these tricks, you should likely have no problems.